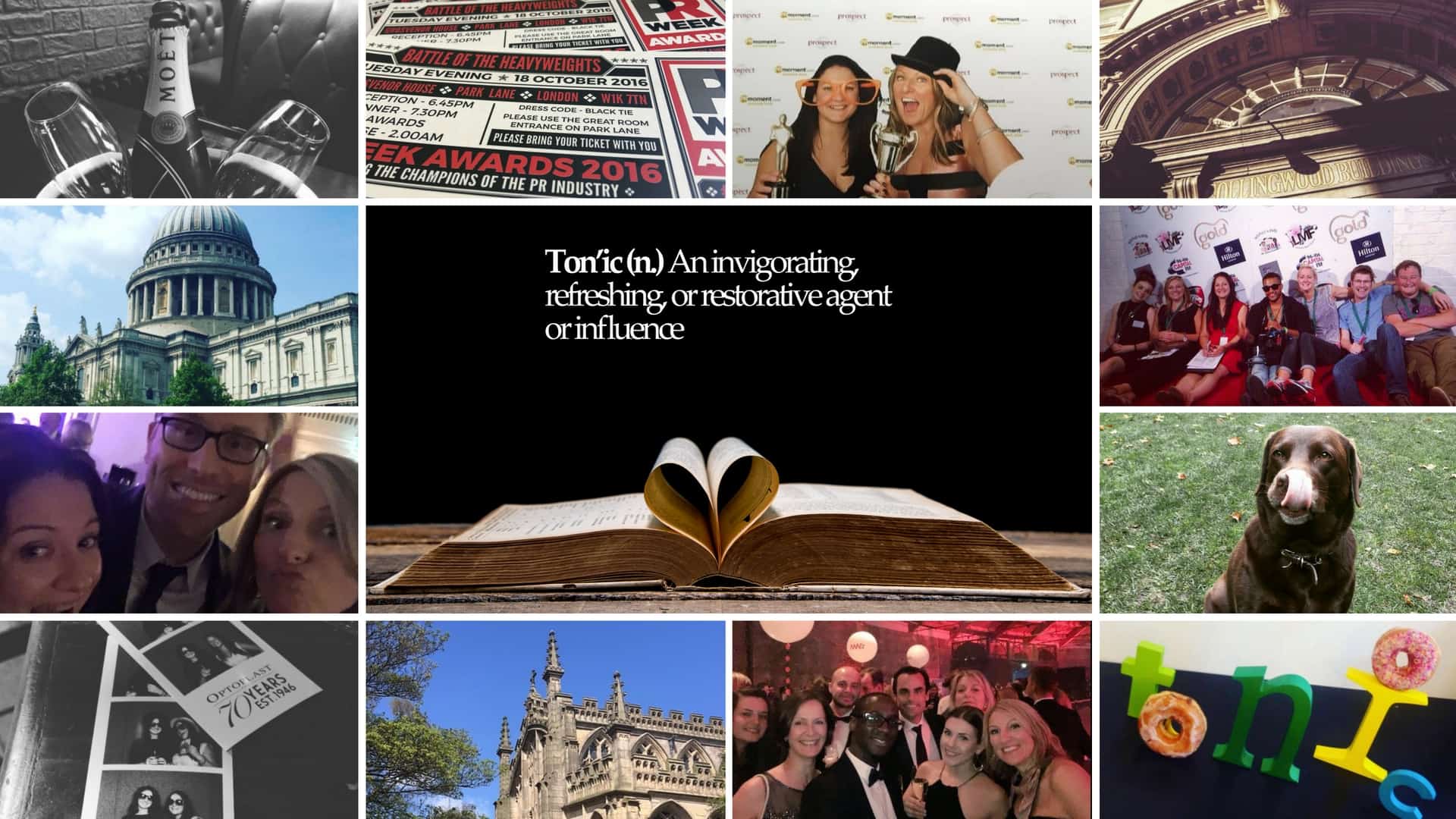 The sales pitch
The Tonic is an award-winning PR agency operating out of Nottingham and Newcastle, which works on nationally-relevant campaigns for its clients and is genuinely committed to delivering results. That's what keeps us up at night. But what gets us up in the morning?
The real story
Agency co-founders Georgina and Kelly set up The Tonic after each working for more than 20 years apiece for leading UK and international agencies on household consumer brands such as 3 mobile, PepsiCo, Visa, Skoda, Aer Lingus, Barclaycard, Hilton, Wrigleys, P&O, Gossard, and many more. Loving the work but feeling, well, a bit sad and disillusioned at some of the accepted practices in the world of agency PR.
Do people cry at their desks in every industry, we wondered? We know, PR can be a demanding lark, but is work hard/play harder and a win-at-all-costs mentality the right environment to get good work done? We thought not.
So, The Tonic was formed with the aim to work with brands and businesses who are looking for a PR partner that is transparent, committed and delivers. Crucially, we wanted to work with those organisations who are making a positive difference to the world we live in.
We acknowledge, that's quite broad, so we narrowed it down slightly, honing in on companies and brands that are making the world a better place through ethical health and wellbeing solutions, responsible leisure and retail, and sustainable transport solutions.
Ethical is key here. We treat our team, clients, suppliers and others with fairness and honesty, and we hope they return the favour.
Our case study pages gives a few ideas of work we've done that we're really proud of, and if you like the sound of that, please give us a call and we can have a chat about what it is you're looking for PR to deliver, and figure out whether our experience fits the bill. If we don't think it does, we'll be honest and say that.